So you get to thinking about dating a Ukrainian girl. Slavic ladies are indeed mysterious, far, and alluring. Today, the growing proportion of Western men makes up their mind to marry a lady from overseas. Obviously, beautiful female Ukrainians seem to be on the top list when it comes to international relationships and marriage. They are kind, intelligent, loyal, fun, and thoughtful. Yet there are also some mentality gaps you should overcome to win a heart of such a lady. Many westerners just don't know how to approach a Ukrainian beauty and to chat up her – so we managed to pick a few topics that a Ukrainian girl is guaranteed to like.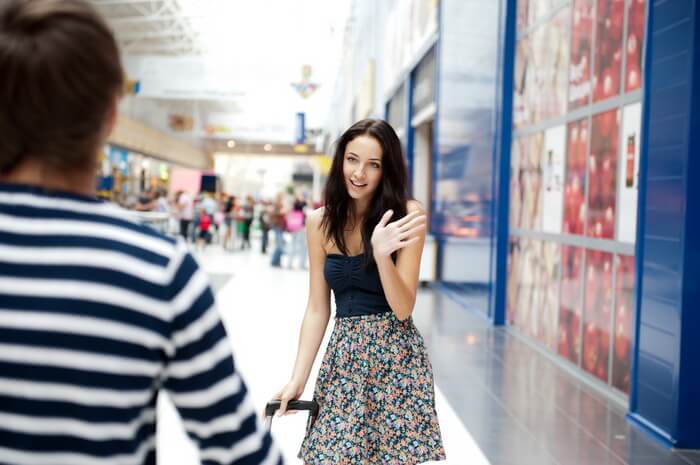 Discuss her interests
We all are egocentric – and there is nothing bad about it. Certainly, you can't be 100% focused on yourself, but this is how the human nature works. As we believe, the proper way to attract a Ukrainian girl is to show your interest in her personality. No matter where you do it – on the Internet or right at the date – remember to express your enthusiasm. Ask her to tell you more about things she likes or would like to take up. If you two met at an online dating site, you likely know something about her areas of interest. In return, let her know about yours and check out if you are compatible.
Tell her about your travel experiences
In fact, many Ukrainian ladies have never been abroad. And even if they have been, they are always glad to hear something new about foreign lands and cultures. Travelling is one of the neutral and light topics you can discuss with a girl to get closer to her. Thus, you will demonstrate your active life position and highlight things you like doing. You can also show her some nice photos if she is interested. And, of course, don't forget to ask what places she has been to in her life. Who knows, maybe your travel preferences match? Then, you will be able to pick some destinations to visit together.
Ask about her family
The family is what defines our personality and worldview. As you may have heard, Ukrainian ladies are extremely feminine and family-oriented. Generally, they maintain the close connection with their dear ones. Then this topic may be really awakening her interest. When you ask a Ukrainian girl about her family, it means quite a lot to her: she sees that you are into serious stuff, not just into entertainment and leisure chatting. Likewise, knowing how she was brought up will help you to understand her better. Most likely, she will ask you about your family in return – so you will quickly get to know each other.
Share memories
This may not be a topic you start independently because it usually needs some context. Memories are a huge part of your inner world. While discussing some bigger topic, recall what relevant things took place in your life. And if this fits the situation, you can easily share it with your prospective lover. This helps make your interaction more intimate. On the other hand, you may ask of her memories as well to prove you are really keen on her life. By the way, childhood memories always sound adorable to Ukrainian girls thanks to their mentality – they awaken kind of tenderness and care.
Bury in her native culture
Just like any other nation, Ukrainians are patriotic and feel proud of their native achievements. So if you are really into this girl, showing your appreciation of her culture will bring you extra points. Open new horizons by taking interest in her country, traditions, beliefs, language, and art. It is really valuable for your self-development and romantic relationships. A foreigner who is keen on her native culture has all the opportunities to attract a Ukrainian girl.
Specify your plans for future
Here, we have come to so-called "bigger issues". This is rather a topic you shouldn't take irresponsibly. By discussing your future plans with a partner-to-be, you show her what this connection may bring you both. This is the way to state your life goals, intents, expectations, and priorities. So we recommend you getting to this stuff after you two have spent together a while. Talking about plans may become the critical thing to test out your potential compatibility. In addition, you should show your interest in what she would like to get in her life.
As you can see, there is nothing overly difficult or peculiar at all. While communicating with a Ukrainian woman, your task is to use your wits and vary the topics to keep her interested. Remember to respect her personal space and avoid too private questions. Let your conversation be light, fun, polite, and meaningful. Women from Eastern Slavic countries value manliness. Show her that you are capable of promoting a great dialogue – this is one of the traits a man should demonstrate. If you follow our simple tips, no doubt, you will conquer her heart!
There are no comments. Be the first