Basically, it's just one month before winter, and while those who are single continue searching for a significant other on some single ladies dating sites, to avoid spending cold winter months on their own, couples have a constant headache brainstorming about winter vacation ideas. And yes, browsing through the sites to find women is way easier than browsing through all the offers of winter getaways for couples.
While winter vacation is surely designed to be one of the best experiences that you can get during cold winter nights, you need to approach planning it carefully. Just picking up one of the romantic winter getaways is not enough. There is a lot of things you need to consider before you choose the place to go to. And things to consider are way more complicated than deciding whether you are going to spend your winter vacation in Europe or Stateside. So, if you want your winter vacation to be a winter fairy tale rather than a nightmare, continue reading to get advice on how to plan it and find the best couples winter getaway 2019-2020.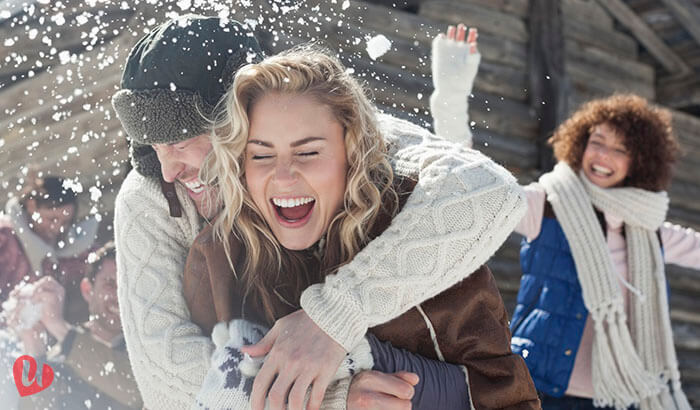 Tips for Travelling with Girlfriend in Winter
When you think about traveling with your girlfriend, you think about how romantic your voyage is going to be. But you rarely think about how to plan it properly, as well as of all the problems that may occur while you are planning your romantic getaway. Yes, it's easy to pick the best-looking place on some traveling agency site and go there, but that's not enough. We've collected the things that you need to consider and discuss with your partner when planning your winter vacation.
Budget
Do you know what's the most ridiculous mistake most people do when planning their vacation? They don't consider the financial needs. Yes, it is way easier to plan your budget properly when your destination is in your country. But most people, when they are traveling abroad, take into account the price of the tickets and the hotel when planning their budget. Well, you don't want your romantic trip to Paris to end up in your staying in the hotel because you don't have enough money to go to the cafe? Well, then you need to plan your budget properly. This means you need to take into account average prices in the country of your destination.
Avoid High Seasons Like Christmas and Valentine's Day
When you are thinking about winter journeys, you can't help but browse through the best Christmas vacation ideas. Unfortunately, there is no such thing if you want your vacation to be perfect. One of the best Christmas vacations you can get is near the fireplace at your home, as Christmas is a high season for winter vacation. If you are planning it, and you are okay with staying in the overcrowded hotels, you should book the place beforehand – at least half a year before your trip. You may also plan something romantic for Valentine's Day, well the same story here, book the place in advance. Valentine's Day is also a high season when it comes to romantic winter vacation.
Discuss Your Plans Carefully
When you are planning your romantic winter vacation, you need to discuss your plans together and carefully. Yep, surprises are great, but you shouldn't risk that much when it comes to winter vacation. You need to make sure that you are on the same page, as you don't want your romantic trip to end up in a breakup because "I wanted to go there! why haven't you told me that our budget is so limited? what was the point going here if you are bored?" and so on. So, you need to make sure that you agree on the destination and your activities there. And, while you love each other, and the most important thing is going there together, you shouldn't rely blindly on that when it comes to planning your winter vacation.
Get Ready to Difficulties and Prepare to Solve Them
No matter how thoroughly you've planned everything, trips can be quite unpredictable. That's when you have to rely on the fact that you're a couple. You need to be ready for all the difficulties that may occur and be prepared to solve them. What difficulties? Well, you've come across a fake apartment on Airbnb, and you need to find a place to stay in or you run out of your budget too soon...whatever may happen during your romantic winter vacation. If you are traveling outside of the English speaking world, make sure that at least one of you knows the local language at least on the basic level because English may go far, but not as far as you think. You should know the local customs and traditions, as well as locals' attitudes towards foreigners to not get into trouble.
15 Romantic Winter Getaways in 2019-2020
So, now after discussing all the problems that you may face when picking up the best winter vacations for couples, it's time to reveal a few suggestions on where you can make a trip to during the upcoming winter months. If you were attentive while reading everything above-mentioned, then you are prepared for your winter vacation. If so, we offer you to check out our list of the best romantic winter getaways 2019-2020 without any further ado.
1. Fairbanks, Alaska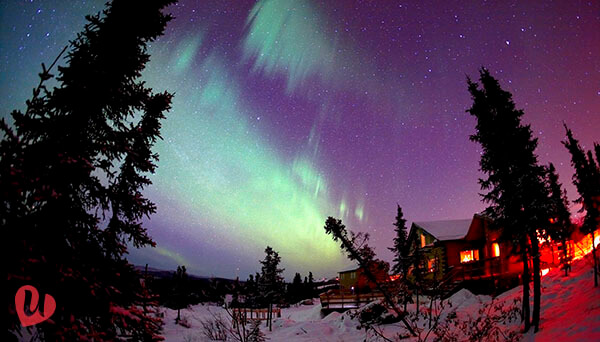 Well, where can you enjoy winter more than in the state of constant winter? That's right, you can spend your romantic winter vacation in Chena Hot Springs Resort in Fairbanks, Alaska. Do you know that romantic time is night time? Well, that's why Fairbanks is one of the best places to travel in December, as during this month Alaska is almost always in the twilight. While it can be tiresome for some people, you won't notice it while dog sled riding and observing the beautiful light show from the shooting hot springs in Chena Hot Springs Resort.
2. Bergen, Norway
How about observing the picturesque mountains while sitting on the terrace of your hotel room and sipping grog? What about taking trips through the area of fjords that adds to a romantic atmosphere, which makes your winter vacation even more romantic? Well, then Bergen is the place to go. You can rent a hotel near the famous waterfront, Bryggen and take a ferry to voyage through Norway's waterways.
3. Estes Park, Colorado
But if you are more into spending your winter vacation Stateside, you can enjoy the picturesque mountains' view in Estes Park, Colorado. It's a charming little town situated near the Rocky Mountain National Park. Here you can enjoy the beautiful view while lying in a jacuzzi or a hot tub on the deck. If you are more into outdoor activities, you can enjoy ice skating and sleigh riding.
4. Dubrovnik, Croatia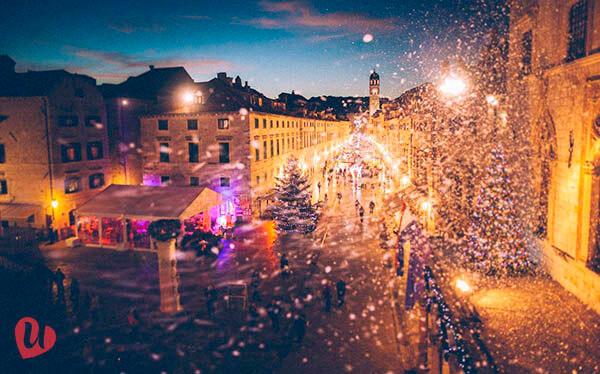 Croatia's main port town is one of the country's main tourist attractions during spring and summer. Dubrovnik was enormously popular, but it became even more popular after it had been used as King's Landing in "Game of Thrones." While the city is overcrowded with tourists during the warmer months, those who are visiting it during their winter vacation can enjoy the beauty of the city, without trying to make their way through thousands of tourists. Dubrovnik is one of the best places to visit in January, as the empty city provides you with that two-against-the-world-feeling, which is vital for your relationship.
5. Lake Placid, New York
This town located on the picturesque lake banks is one of the best romantic winter getaways northeast. Those who are into sports can easily understand why Lake Placid hosted the Winter Olympic Games twice, as they can enjoy everything from ice-skating to ice climbing. But speaking about romantics, you should book a room in Mirror Lake Inn, where you can enjoy a lot of indoor activities, like candlelit dinner or a soothing massage, basically everything that couples on a romantic winter vacation need.
6. St. Moritz, Switzerland
You could have heard about St. Moritz if you were into skiing, as it is one of the top ski destinations in Europe. But this mountain town with mineral springs has a lot to offer for romantic couples. You can relax in a local spa and dine out in one of the thousands of restaurants that offer delicious food.
7. Berkshires, Massachusetts
Commonly when we hear a winter fairy tale, we think about some small towns surrounded by the wood covered with snow. Well, you'll be surprised, but this fairy tale has a physical manifestation in Berkshires, Massachusetts. When you arrive here, you can easily understand why it's one of the most romantic winter getaways on the east coast. Wide-open roads, small houses with real red barns. That's what you're going to find there. In Berkshires, you can find plenty of time to wander around enjoying the picturesque beauty. And, while we've offered you to avoid Christmas trips, the giant and beautifully decorated Christmas tree in Berkshires is worth seeing.
8. Loire Valley, France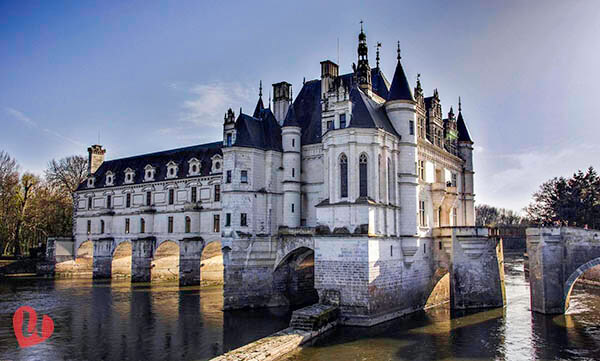 This picturesque place located 130 miles from Paris is a tourist attraction thanks to its castles and cuisine. And the place is quite romantic, as you can walk around those marvelous castles during the day, while you can enjoy delicious local cuisine and taste French wine. Let's be honest, what else do you need for a romantic winter getaway?
9. North Lake Tahoe, Nevada
If you go to North Lake Tahoe in Nevada, you can enjoy different winter sports activities, like dog sledding and snowboarding. Spending the day this way will provide you with enough adrenaline as well as endorphins, and feel excited after your physical activities, you can enjoy delicious meals in Drunken Money. Moreover, aside from the picturesque natural view, you can enjoy street art on every corner of the town.
10. Ennetburgen, Switzerland
Have you ever wanted to spend a winter in a beautiful hotel surrounded by a picturesque view of snow-covered mountains isolated from the outside world? Well, then you should book a room in the Hotel Villa Honegg in Ennetburgen, Switzerland. Here you can divide your time between enjoying yourself in luxurious suits of the hotel and walking around the valleys and mountains. You should check the heated infinity pool, which will leave you mesmerized. And while you are not isolated from the outside world, you will get this feeling.
11. Newport, Rhode Island
Newport allows you to get the feeling of touching the history of the origins of the United States. Here you can dine at the White House Tavern, where British colonists used to eat. You can also visit Brick Market Place if shopping for the local souvenirs is your cup of tea. You can also visit Cliff Walk, which is beautifully snowed during winter. And you should visit Newport's Gilded Age mansions. And if you decide to dismiss our advice on avoiding Valentine's Day, you should visit the Newport Winter Festival with its concerts.
12. Prague, Czech Republic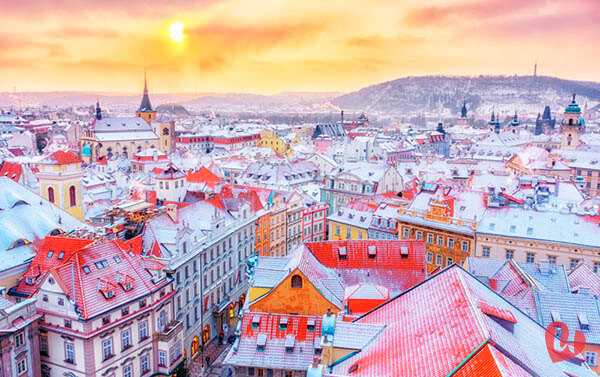 Do you enjoy history and love gazing at centuries-old buildings? Well, then look no further than Prague, the capital of the Czech Republic. The old churches and castles of Prague are covered with snow in winter, which may spoil your view, but low temperatures scare off the vast majority of tourists. Thus, you have more room for sightseeing and romance, as there is no need to push through the crowds of tourists from all over the world.
13. Chicago, Illinois
Chicago maybe not as beautiful as Prague, but you can easily forget about that when you go to Christkindlmarkt. Does that word confuse you? Well, that because you are most likely familiar with common for the English – Christmas market. So, why using the German word for that? That's because the Christmas market in Chicago is pretty-much German-inspired, made in the style of first Christmas markets that are held in Munich, Dresden, and Augsburg. You should stay at the Ritz-Carlton to enjoy the spa for couples. And you can enjoy delicious Italian food in the nearby infamous Torali restaurant.
14. Santorini, Greece
In case if you want to escape from the cold of winter months, Santorini is your perfect destination for a romantic winter getaway. The weather on this Greek island is mainly warm during winter. The only downs of winter in Santorini are the showers that may last for a few days in a row. You can enjoy boating and tasting delicious Greek meals. The main benefit of going to this pastel-colored island in winter is that while the temperatures don't get low, Santorini experiences fewer tourists, so you can get the feeling that the island belongs to you.
15. Cannon Beach, Oregon
If you want to escape winter without leaving the US, you can make a trip to Cannon Beach, Oregon. Cannon Beach is known for mild temperatures during winter, with an extremely low possibility of snowfall. Aside from traditional candlelit dinners and spa for couples, you can observe grey whales passing offshore in December and January.
Romantic Trip without Headache and Problems
At the beginning of the article, you might have got the feeling that planning your romantic winter vacation is a bad idea from the very start, but it isn't. If you want to keep your trip romantic, you should take into account all the possible problems and headaches to avoid them. Now, after learning everything mentioned above you can easily free yourself from all the prospective troubles that may wait for you on your journey. Besides, you've learned over a dozen of romantic places to go.
There are no comments. Be the first