While browsing through the profiles of gorgeous Ukrainian girls, you might think to yourself: "Would I make a good match for one of these perfect ladies?" A lot of foreigners looking for a Ukrainian wife often wonder if there some qualities they should have or things they should do to impress their potential date and make her fall for them. Love is a subjective matter and there are no rules or laws. Every psychologically mature woman, ready for a serious relationship, has a set of requirements for her future partner. However, she realizes that no one can be perfect and she just wants to find her soul mate. At the same time, some of her requirements are principal and if a man has that standard set of qualities, she'll view him as a potential partner. Since the image of an ideal husband looks almost the same for most women, here are those qualities and traits that Ukrainian women value in men the most.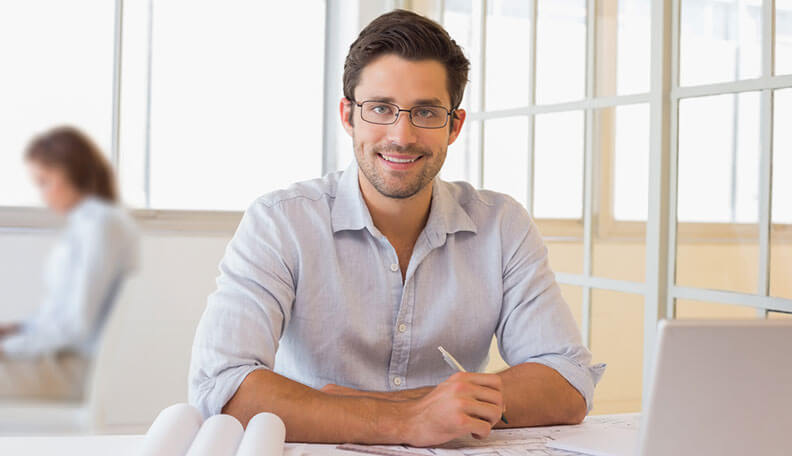 Intelligence.
Smart men are awesome. Ukrainian ladies are well-educated and intelligent and they need a compatible partner. It doesn't mean that if you're not a scientist or PhD, you can't be a good match for a Ukrainian lady. If you can keep up a conversation, tell an interesting story, and express your opinion, she'll understand that you're an educated person and it will definitely attract her.
Confidence.
Only strong personalities can be confident. Those people have good communication skills, know what they want, they are mature and feel comfortable with themselves. Women find confident men extremely appealing because confidence is purely manly characteristic. You should know that there is one type of men Ukrainian women can't stand. Here belong overconfident guys who don't miss any opportunity to show off their self-assurance. An arrogant man will turn any woman off.
Courtesy.
If you're a courteous man, your chances to win the heart of a Ukrainian lady immediately double. There is a universal type of man wanted by all women and it's called "gentleman". Show your good manners and prove to her that chivalry is not dead. Remember that you can't be courteous to your woman and act like a boor towards other people. Real gentlemen treat all people equally.
A sense of humor.
Men with a good sense of humor always seem more appealing to women. This can be explained by the fact that women are emotional creatures and if you can make them laugh and evoke positive feelings in them, they'll be subconsciously drawn to you. Ukrainians have a good sense of humor because they wouldn't survive without it. Every Ukrainian woman lists a sense of humor as one of the most important traits she looks for in her future partner. So, don't be afraid to show her how funny you're.
Initiative.
An ideal man is the one that a woman wants to follow. He always takes the initiative and inspires his woman. This man will ask a woman out to new and interesting places, buy theater tickets to please his woman, give flowers unexpectedly, and quickly solve any problem because he's intelligent and decisive.
Frankness.
Ukrainian women are sincere and straightforward and they value these qualities in other people. It's hard to conceal something from them because they can detect insincerity or lie at first glance. Honesty is a sign of trust and respect. A healthy relationship is the one based on mutual trust. Be open from the start. It doesn't mean you should tell everything at once and reveal all of your secrets. Just be honest about your intentions and don't try to appear better than you are.
Passion.
If a person has a hobby or there is something they're passionate about, their inner energy attracts people. If you're good at something, don't miss the chance to demonstrate your talent. Women like talented men and there is surely something you can surprise your Ukrainian date with.
Sensitivity.
Of course, men should be strong and confident but at the same time, they shouldn't be afraid of expressing their feelings and showing their tenderness to their loved ones. Very often, women complain that their men are emotionally unavailable. It's difficult to live with a man who always plays a tough guy and is afraid of talking about his feelings.
Respect.
Ukrainian women look for the man who will respect them for who they are. A real man respects his woman for her personality, her character, her achievements, and simply for the fact that she is with him. Love goes hand in hand with respect and these two items usually top the lists of women's requirements for their future partners.
Commitment.
A relationship-oriented woman looks for a man who is ready to commit and who knows what it is. He realizes that having entered into a relationship he becomes a co-creator of it. He understands that he is responsible for the happiness of his significant other.
There are no comments. Be the first