A lot of guys would like to know how to become attractive to women, and, after meeting a beautiful girl, men start to think about how to make a good impression on her. As usual, they begin using their own methods and techniques based on their personal experience, but no approach can give any guarantee for success.
Despite all man's efforts and sufferings, a girl may remain completely indifferent to him. In this case, some guys simply give up and start looking for a more sociable partner, while the others ask themselves how to gain the love of this lady. In this article, we are going to tell you how to woo girls from Ukraine.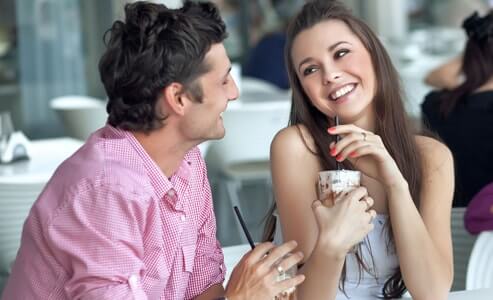 How to win a girl's heart
If you want to woo a Ukrainian girl, first of all, you need to understand that there is nothing impossible in this world. No matter how beautiful, rich, successful, and ambitious your woman is, you still have all the chances to win her heart. Believe in yourself and your strength. Only in this case can you achieve the desired goal, regardless of your appearance and financial status.
There's no need to try achieving mutual feelings and sympathies from the first day. The chances that anything will come of it are small. Don't start swearing an oath of allegiance and confessing your love right from the start, as this will rather push the girl off than bring you closer to her. To woo a woman from Ukraine, you should start with becoming friends, without any claims for intimacy. Try to come across as a confident guy, so the girl realized that you are reliable enough for possible relationships. You need to make her start trusting you. It's the first step towards achieving your goal.
Appearance matters
To woo a girl from Ukraine, you must always look perfect. It's not about the expensiveness of your clothes; it's about your neatness. A shaved face, ironed clothes, and clean shoes are what any lady will pay attention to. So keep it in mind when dating Ukrainian girls.
Make sure the girl trusts you
For Ukrainian girls, dating and relationships are synonyms for trust. If you want to approach the girl, be utterly sincere and honest with her. She'll certainly appreciate such attitude and will be honest with you in return. Remember it if you want to know how to woo a girl from Ukraine.
Develop a sense of humor
A good sense of humor is what ladies appreciate in men. When wooing a Ukrainian girl, don't be afraid to seem funny. The smile on her face indicates that she feels comfortable next to you. Learn how to cheer them up. This is incredibly important.
The eyes are the mirror of the soul
One single glance at a person can help you understand what he/she feels and thinks about and what he/she wants. Your eyes are a powerful weapon, so don't miss the opportunity to use it. Look at the girl with admiration, so she could feel how much you love her. Pay attention to how she looks at you. Perhaps, you will see the same feeling in her look. These moments, most often, lead to a kiss. There's no need to rush things, of course, but to woo a girl, try not to miss your chance.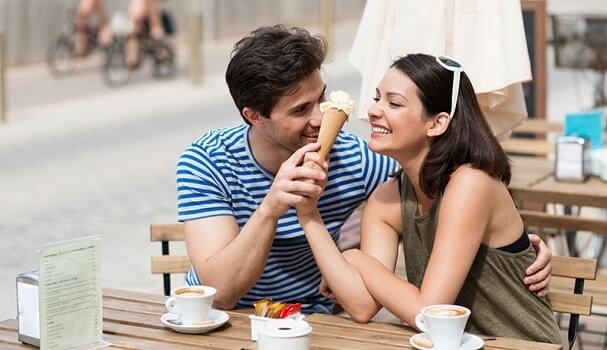 Show self-confidence
How do you woo a girl if you're not confident? Any woman wants a man with whom she can think about the future. Be confident and show your temper. The woman should see a strong person she can rely on in you. Responsibility and dedication will help you win the heart of the Ukrainian beauty.
Be romantic
Without romance, it's almost impossible to woo a Ukrainian woman. Despite all the strength of your character, you need to be a kind and affectionate person able to give his beloved girl enough care and attention, constantly reminding her of his feelings. Surprise your loved one with romantic dinners, give flowers and gifts, and so on. All this will only better your relationship. However, don't even try to "buy" the girl. She must fall in love with you, not with your generosity. As a rule, relationships built on material wealth don't last long, and breakups are usually hard to deal with.
Respect her opinion and ask her advice
Thus, you'll let her know that she's interesting to you, and her opinion towards different issues is important to you. However, don't overdo it. If you consult with her on every small matter, she may start thinking that you don't know how to make decisions on your own and take responsibility for all the consequences. When wooing a girl, it's necessary to feel that line between curiosity and weakness.
There are no comments. Be the first