During the last decade, thousands of Ukrainian women have abandoned their country. Today, this awkward tendency still flourishes. What is the reason? Well, this is caused by various circumstances linked to the economy, social matters and, mentality. Ukraine faces tremendous demographic problems not only due to natural factors but also due to massive emigration. The smartest girls struggle to get to Western Europe, the USA, Australia or Canada in order to receive an education, to find a job and marry local men.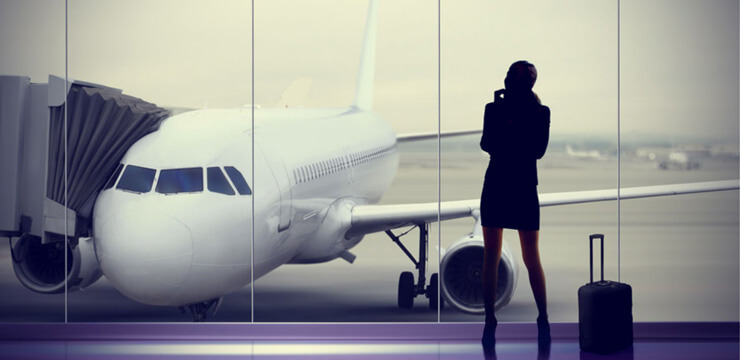 If you think that money and wealth are their principal interests, you are drastically mistaken. As other girls from Slavic countries, Ukrainians are feminine and cannot focus on building their career only. They need a family, a real man by their side. You do not have to be a billionaire to attract a Slavic lady because she is oriented on such simple things as love, children, reliability, and understanding between spouses. In the CIS, these goals are often too difficult to attain.
Any woman desires stability to live happily and produce children, but the current situation in Ukraine and other former USSR republics does not allow that. Lack of proper social care, high unemployment level, and poor salaries are the things that force women to seek alternatives. In addition, Slavic men occasionally differ from their Western mates.
In the East, women have always been bearers of eternal values, such as being a committed wife and good mother. Modern men have a perverted vision of how to treat a lady, apparently. A wife here is imagined as a housekeeper, who must serve her man without any disagreement. It is normal for husbands to show disrespect, care only about themselves or have bad habits (e.g. drinking hard liquors) which badly affect their family relationships and material state.
In Western Europe and the USA, women play an antithetical role in their society. They are independent or at least attempt to become so, have excellent standards of living and working opportunities. To be a couple here means to be partners. That includes support, reaching compromises and mutual appreciation. Getting aware of this, Ukrainian girls become kind of jealous. They wish to experience another life, in which they are safe and "privileged".
What if they just do not love their native country? This popular opinion is nothing but a myth that must be shattered. You can repeatedly hear from Slavic immigrants that they would be glad to stay home. As we have explained, it is not always possible. Although to settle down abroad have never been easy, it seems to be far more productive than vegetate.
It is wrong to think that a woman searching for a husband in another country is a loser. We believe that a girl with an adequate self-esteem should try to make her life great. Once she realizes that her skills, nice temper, and beauty are not needed in Ukraine, she starts looking for her future love around the world. Girls under marriage age also learn from mistakes made by their mothers or friends and understand that they deserve something better.
Moreover, such a decision can be made by a strong woman only. A miserable girl would never have enough courage to leave everything behind and move to some country with contrasting national values and mentality. An intelligent female must know that she will have to get used to the foreign language, traditions, and people. This process can be monotonous and boring, even painful. So, do you still think that Ukrainian brides wish to go abroad only to have fun? We hope you do not.
There are no comments. Be the first