For centuries, Ukrainians have been paying a lot of attention to names, as they believe that a man's life and destiny depends on a name. Even today, choosing a name for a baby in Ukraine is a serious task.
People are always interested in countries of Eastern Europe and their cultural aspects, and names are a part of them. So let's talk about traditional Ukrainian girl names and meanings.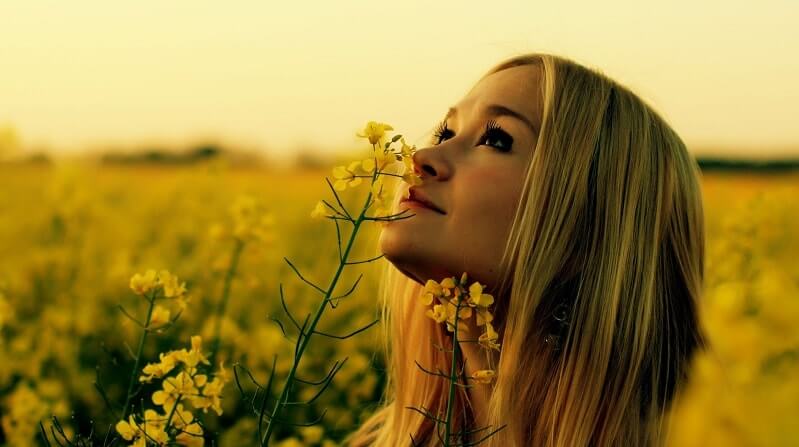 The origins of Slavic names
If you pay enough attention, it's pretty easy to understand the etymology of traditional Ukrainian names. Mostly, parents' decision to give a child certain name was affected by different circumstances in family life. For instance, if a couple didn't expect to have a girl, they could name her Nezhdana (which means unexpected). If a child was desirable or if a woman couldn't get pregnant for a long time, parents named their baby girl Bogdana, which means given by God.
Sometimes parents also named their children after Slavic gods, such as Kupala or Morena, but the trend to give girls such names gradually disappeared as Ukrainian people were baptized.
Kievan Rus' adopted Christianity at the end of X century, and church banned most pagan names, replacing them with Ancient Greek and Latin ones, like Anastasia. But old Ukrainian names for girls were also in use for some time.
The most popular Ukrainian girls' names
Today, Ukrainians still use names of Latin and Greek origin. The list of most popular and pretty Ukrainian girl names ones includes:
Anna
Anna, meaning "grace" or "favor," is one of the beautiful Ukrainian girl names that's used not only in Ukraine and Russia but also in other countries across Europe.
Katerina
This name also has Greek origin and means "pure." Although such common Ukrainian names as Katerina haven't been popular a couple of hundred years ago, now they are widely used. The English equivalent for Katerina is Kate or Catherine.

Anastasia
Anastasia is a Ukrainian form of a Latin name Anastasya, which means "resurrection." Though it doesn't have a Slavic origin, it's among the most common Ukrainian names.
Yulia
The name Yulia (old Julia) has two possible origins. According to the first version, the name came to Ukraine from the Greek language, just as many other Ukrainian female names, and means "curly," "wavy," or "fluffy," According to the second version, the name Yulia came from the Latin language and means "July."
Recently popular names in Ukraine
The list of popular Ukrainian names today still mainly consists of those of Latin and Greek origin. But there's also a trend of giving Ukrainian girls Western European names, especially in Western Ukraine. The trend has no signs of stopping. Nowadays, one can meet a girl named Carolina or Gabriella, but these names still sound a bit foreign to Ukrainians.
Due to the recent patriotic boost in the country, parents started giving their children old Ukrainian names, like Lyubava, Rodoslava, etc. This is people's response to another recent trend, according to which, couples give their kids English and American names. Such names as Janet, Gloria, or Nicole, are still unusual to Ukrainians' ears, but one can hear them from time to time.
The most attractive girls with the most melodic names
It's no secret that Ukrainian girls are one of the most beautiful in the world. Therefore, at fashion shows and big Hollywood premieres, you can often hear Ukrainian girl names. Here are three examples of how beauty is combined with the melodiousness of Ukrainian names.
Alexandra Nikolaenko, a Ukrainian model, TV presenter and actress, and Miss Ukraine 2001. She represented the country on the Miss World 2001, where she entered the top 10.
Anna Poslavska, the winner of the audience award at the Miss Ukraine 2009 contest, winner of the Miss Ukraine-Universe 2010 contest, and the third Vice-Miss Universe 2010.
Olga Kurylenko is a French actress and model of Ukrainian origin. Olga is known for playing the role of the Bond girl in Quantum of Solace (2008) and the role of Julia Rusakova in Oblivion (2013). As a model, Kurylenko worked with many well-known brands (Victoria's Secret, Yves Rocher, etc.) and appeared on the covers of such magazines as Glamor, FHM, Madame Figaro, Elle, Marie Claire, Maxim, Harper's Bazaar, InStyle, and Tatler.
There are no comments. Be the first