Women are beautiful. Sporty women are even hotter. They definitely deserve respect because their passion for sports goes hand in hand with discipline, hard work, and persistence. Sexy female fitness models are the real examples of the self-made women. You'll get an aesthetic pleasure from contemplating the Instagram photos of the ten hottest female fitness models. Enjoy!
Katya Elise Henry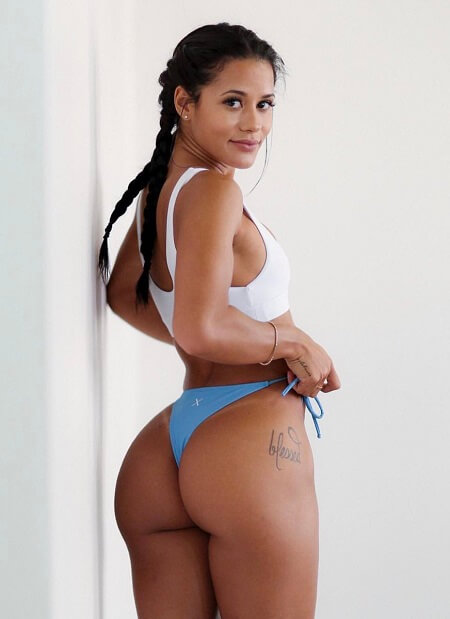 Currently, her Instagram account is followed by almost 5 million people. She is a 23-year-old American fitness model and an Instagram star. Her way towards developing a perfect physique began with cheerleading. Through intensive exercises, she strengthened her body and then shifted to her own training program. She was lucky to have her mother as fitness coach. Her mom helped her devise a fitness routine that would give the results Katya wanted. She demonstrated her first successful results in 2013 on her Instagram. Her photos immediately got rapturous comments from her followers praising her firm butt and amazing abs.
Katya Elise Henry is a living proof that hard work brings the desired success. Her example has inspired many people and they want her as a personal instructor. She can't be a coach for everyone in person, so she shares her unique programs on her site www.workoutsbykatya.com. Today, she is on the lists of young fitness models. Her body is perfect not only due to regular workout but also due to a healthy strict diet. She is vegan since 2016.
Jen Selter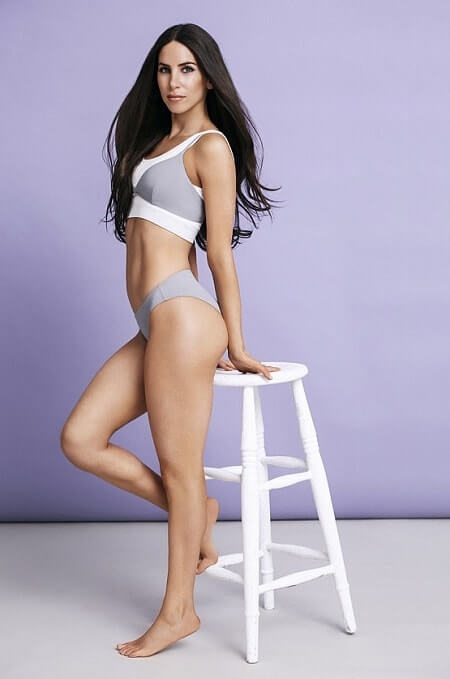 Jennifer Selter was born on August 8, 1993, in Long Island, New York, USA. After finishing school, Jen started two part-time jobs: at the front desk at a gym and in a plastic surgeon office. Her second job bred the rumors about the genuineness of her sexy round butts. However, Jen claims that she resorted to plastic surgery only to correct the shape of her nose in her adolescence. She trained at the gym where she worked and when she posted her first bikini picture, it quickly went viral. Her curvy figure is in the spotlight of almost 12 million followers on Instagram. Jen is a real star in the modeling and fitness industry. She appeared on the pages of such magazines as Elle, FHM, Vanity Fair, Maxim, Men's Health, Playboy. She's also appeared in numerous TV shows as a fitness expert and demonstrated some of her exercises. In 2014, she was on the list of the top 99 Most Desirable Women by AskMen. Her trained body is the result of her hard work.
Today, she shares the tips on how to keep fit and eat healthily in her social media. She is a great motivator and inspirer for a big team of her fans. This hot and seductive girl is single and, according to her own words, focused on her career rather than romantic relationships, but there are many men who'd like to have her as a girlfriend. In January 2018, Jen Selter hit the headlines when she was kicked off an American Airlines flight for no reason.
Sveta Bilyalova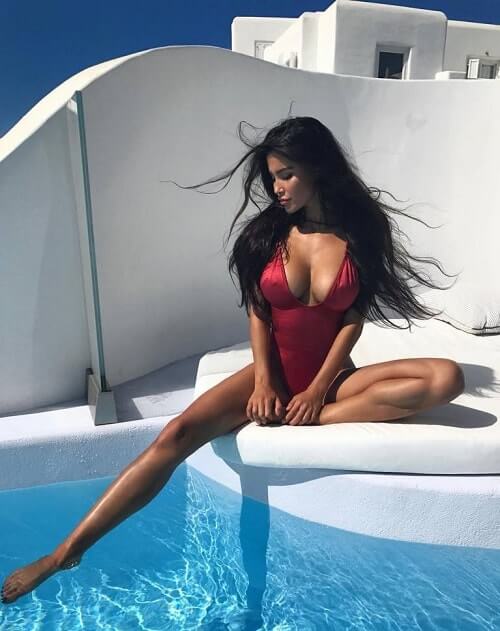 Sveta Bilyalova is one of the hot female fitness models in Russia. She is an Instagram star, model, and blogger. Her unusual appearance became her business card in the modeling business. It also agitates 6 million followers on Instagram. Her bio is quite vague. It can be said that she stormed into the online world out of nowhere. She was born on June 20, 1989, she lives in Moscow but travels a lot on business and for pleasure. Sveta is a hot well-endowed brunette with a slim tanned body. She has Russian and Tatar roots – a wild mixture that resulted in her magnetizing appearance. She became popular when she started to post shots and videos from her workouts on Instagram. For three months, her followers witnessed how she was gradually losing that weight she put on after she had given birth to a child (she lost 25 kg). Since then, she's been pleasing her followers with new hot pictures of her immaculate body.
Today, she is actively promoting different brands of clothes, lingerie and cosmetics, taking part in candid photo sessions, and starring in video clips of famous Russian and American singers. To keep those perfect body measurements, she goes to the gym regularly and posts her gym photos several times a week. Once or twice a month she swims with dolphins.
Cassandra Martin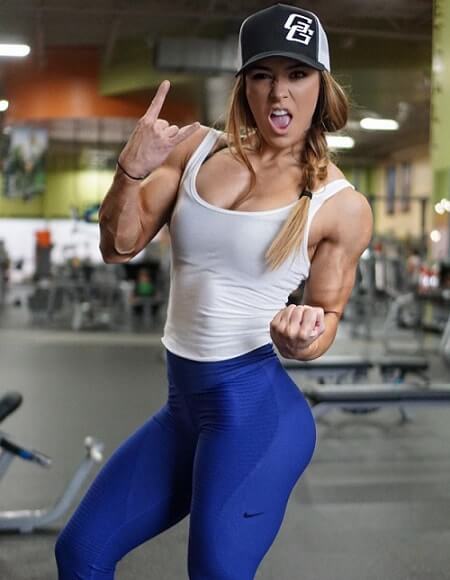 Do you know how a wonder woman looks like? Pretty much like Cassandra Martin. She doesn't have millions of followers on Instagram (currently her audience is 1.7 million though) in comparison with many sexy fitness models, but she is a quintessence of fitness. While many other fitness models can boast well-developed glutes and abs, Cassandra can add her arms to the list. She is one of the fitness female models who are more into bodybuilding. She definitely stands out from the crowd of hot fitness models who just want to be sex symbols. Her aim is to show how gym can sculpt your body and make you literally a strong woman. She is not a sweet fitness model (which is not bad), she is a bodybuilder with the "Best Set of Arms on Instagram." An interesting fact: after graduating from college Cass worked in the construction industry together with her boyfriend.
At the age of 23, she got inspired by the picture of Jamie Eason she saw on the cover of some magazine and started 'constructing' that icon muscular physique. Her boyfriend, later – her husband, became her personal instructor as he's always been interested in bodybuilding. Cass was so motivated and inspired by work-outs that she went for even heavier training. Her ideology is to build a strong muscular female body retaining femininity. She is rated as one of the hottest fitness models. You can enjoy her beautiful face and sculpted strong body checking out her Instagram profile she has had since 2016.
Lais de Leon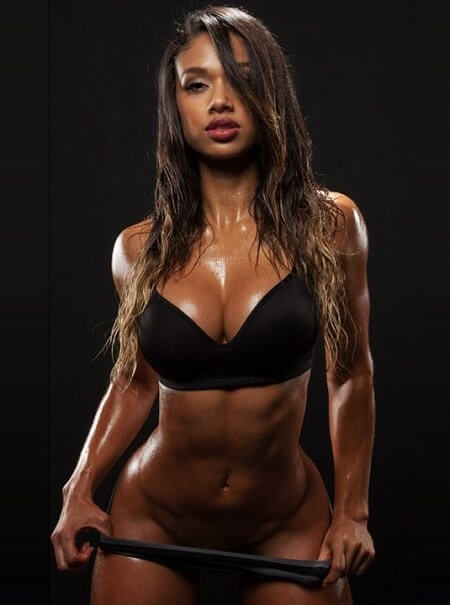 This hot Brazilian decided to work out when she was 19 back in 2006. She wasn't satisfied with some parts of her body so fitness became her magic tool to improve her physique. She also began working as a model and it helped her keep her body slim and fit. Gradually, she got obsessed with fitness and decided to mix two passions of hers. This is how she started her fitness modeling career. Through regular weight lifting at the gym, she managed to get a toned curvy body. In 2013, she created her Instagram account, which is followed by nearly a million of users, to share the photos of her sculpted body and inspire her followers to become better versions of themselves every year. This is what she does herself, she sets new fitness goals every New Year and achieves them. Her workout programs and nutrition tips are available in the application for smartphones.
Ekaterina Usmanova
Ekaterina Usmanova is one of the famous fitness models in Russia. Her way in the fitness industry is the way to success. Being a small-town girl she managed to achieve great results and become an idol for many women through hard work and immense addiction to fitness. If you compare her photos before she got involved in regular workouts and after she sculpted her body, you'll think that you look at two different people. In her hometown, she did powerlifting because such movements as female bodybuilding and bikini fitness didn't exist there. Her glutes are her main asset, and for a reason. She wasn't one of the busty fitness models until she enlarged her small breasts. She's won a lot of competitions demonstrating her trained booty. She is often nicknamed as Fitness Goddess. And she really is one for her fans. Today, she's actively making videos for her YouTube channel and posting photos on Instagram for her 1.4 million followers.
Ia Ostergren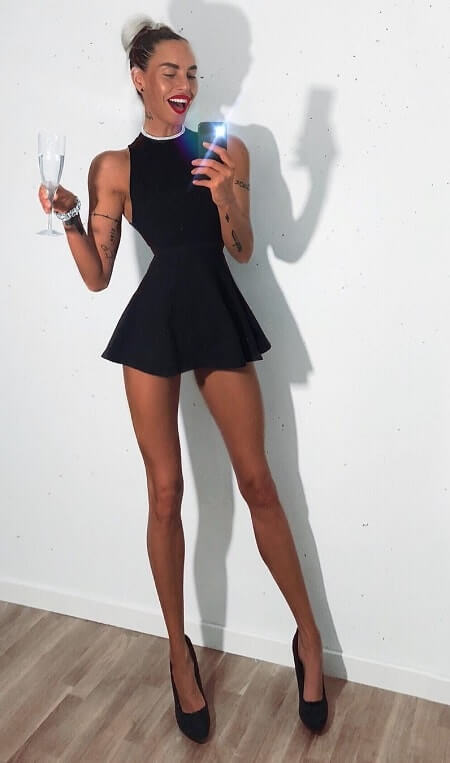 Ia Ostergren, a Swedish model and bodybuilder, has something that distinguishes her among the other fitness models. Instagram folks know her as a girl with very long legs which are visibly disproportional to her upper body. With the height of 178 cm, her legs are 108 cm long. This makes her unique and interesting for the followers. More than 223 thousand Instagram users follow her account in order not to miss her hot gym photos. In school, she was an ugly duckling, often bullied for her extreme thinness and too long legs. In 2013, in order to fight her depression, she decided to take up sports. Fitness has helped her not only to improve her body but also to become more confident. She met her future husband, a famous Swedish bodybuilder, online through Instagram and today she is a mother of two. Her Instagram account is another proof that you can sculpt yourself.
Ashley Freeman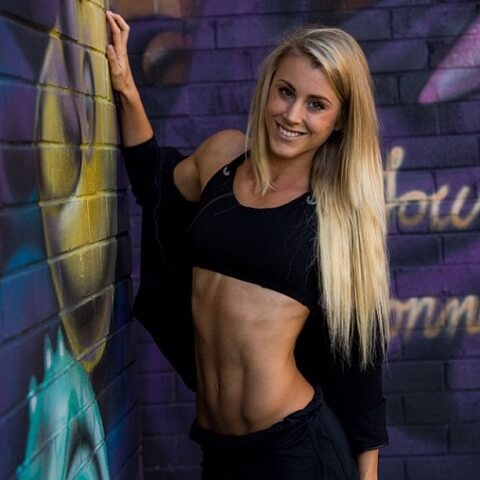 Ashley is an Australian fitness enthusiast and model. She is a source of inspiration for many women around the world. Her mission is to show people how beautiful healthy lifestyle is. She doesn't like to pose for fashion magazines. She is more into training people, devising new fitness programs, writing books about sports. Despite the fact that she doesn't like to show off her body, she is a face of many sports brands. Freeman believes that sports should bring pleasure and benefit your health. More than 173 thousand people follow her on Instagram.
Paige Hathaway
Paige Hathaway's life is another example of how hard work can change person's life for the better. Her childhood wasn't very happy and cloudless. Her father was an alcoholic, her mother divorced him, Paige had to live in foster homes for some time. When she turned 16, she began her independent life. She had several jobs, studied in college, and trained in a gym. Her first success in the fitness industry was winning the second prize of the 2012 Ronnie Coleman Classic. Nutrition and bodybuilding companies wanted to have her as a fitness model to promote their products. She appeared on the covers of many famous fitness magazines. In 2015, she created her Instagram account to gain even a greater fan base. Today, Paige is one of the top Instagram fitness models, with the army of 4 million followers.
Alice Matos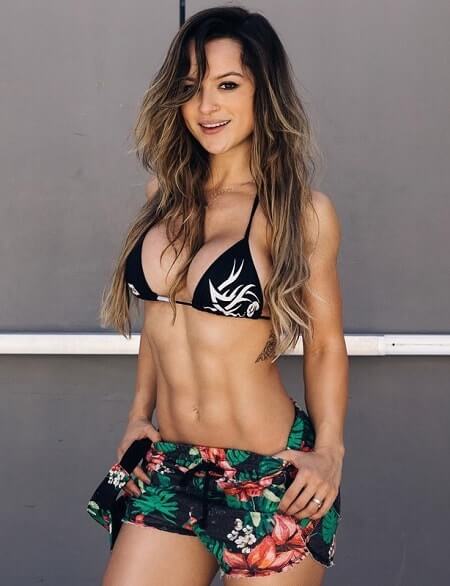 This Brazilian fitness model and IFBB International bikini star has always been interested in sports. She was an athletic girl in childhood and liked playing volleyball, basketball, and football. In 2010, when she was 25, she started to follow professional athletes on Instagram. It inspired her to sculpt her dream physique. She started to work out at a gym with a personal instructor. She showed an incredible progress and in a year she already participated in the 2011 Arnold Classic. Although she didn't become a winner, she received a huge stimulus to work out harder. After a series of small victories, she finally won the first prize and became a fitness champion in 2015. Alice is also an entrepreneur – she has a line of clothes Labellamafia. Alice and her friend Michelle Lewin are the faces of the brand. Alice Matos has her Instagram profile that is being followed by 1.7 million fans of her sexy body.
There are no comments. Be the first