Many lonely and beautiful girls wonder why men find mature women more attractive. Mature women know their strengths, besides they are more experienced and feminine. They are free and still young at heart and soul. What is so attractive about mature and experienced women? Why do men want them and fear at the same time? There are a lot of questions but there are so few answers. But still, it is worth trying to find out: what are the relations between a mature Ukrainian woman and a man.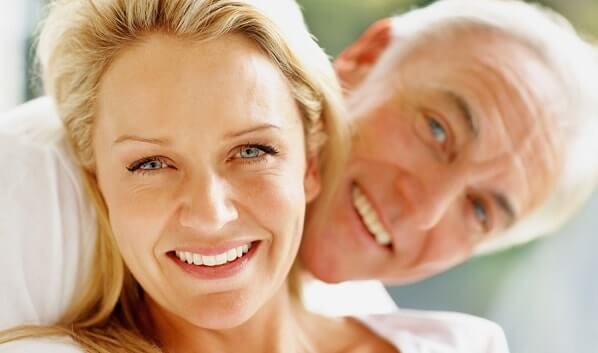 Advantages of Dating Mature Ukrainian Women
Not every man likes women of the same age or young girls. Many men dream about an enchanting mistress – a wise experienced partner who is able to be a queen in life and in sex. It is not easy to achieve reciprocal feelings from such lady and this is a very important point in any relations.
Nowadays, relations with mature women are common. Both men and women strive to communicate with independent, intelligent, and wealthy persons. Nevertheless, every man should think about all the pros and cons of dating Ukrainian women who are mature and beautiful. This article will help you do that!
They are experienced
Every little thing is not a problem for a mature woman. As a rule, the way of their life, career, and finances are already formed. These women treat men with greater understanding. It is due to their past experience.
Young girls are used to the fact that their fathers take care of the first part of their lives, and then it's easier for them to fall under someone's wing and not face life's difficulties. Adult women make their own way in life by themselves and are ready for dislocation. Also, mature women can appreciate real feelings. They will not expose it to various tests or check you for strength.
They are confident in themselves
Mature women have already studied themselves well. They know their strengths and weaknesses, understand how to present themselves properly. They radiate self-confidence that attracts the opposite sex. Such ladies understand what life is and do not intend to adapt to someone. A man who is dating a Ukrainian woman should know that she has her own plan that she follows. The opposite sex likes this confidence, steadfastness, and unwillingness to break own habits.
Self-confidence is sexy at any age. Nevertheless, most young women are deprived of this quality. Why? Because girls are still afraid of competition with each other and constantly compare themselves with ideal models and celebrities they see on the Internet, on television, in magazines, or wherever they find them. Yes, a young woman is not easy.
Older women went through many things – marriages, children, promotions at work, etc., and now, they don't worry about the place they occupy in life. They just try to be the best version of themselves. This is very attractive for men: they know that with such women they don't need to be afraid that they can hurt their self-esteem or cause jealousy in them. When a woman is confident in herself, the probability of scandals significantly reduces.
They are independent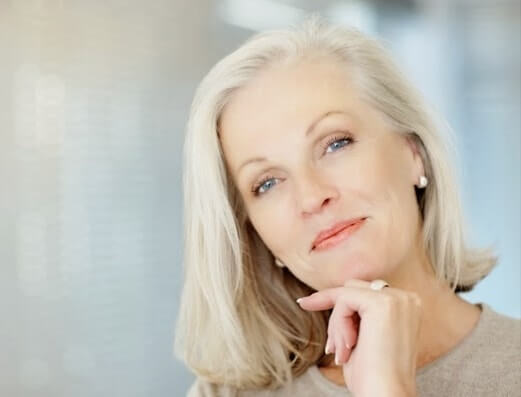 Many Ukrainian mature women do not seek to tame their partners. They are quite happy with the meetings and don't need a marriage. Such ladies do not need partners just for living at their expenses. They will not beg for money or other help since their life is already quite not badly arranged. A mature woman will not play games with her chosen one; she knows what she wants and she gets it. No emotional and financial dependence.
They are less emotional
Excessive emotionality of young girls can be understood – they have so many "for the first time" that they simply do not know how to react to this or that event. The first love, the first betrayal, etc. Their emotional explosions and scandals are completely justified.
Mature women have learned to appreciate their nerves. They don't arrange hysterics because men look at unfamiliar girls and remain self-sufficient even in a critical situation. They are able to solve problems, including problems in relations, and don't let men into their troubles. If you are still looking for such a woman, try different Ukrainian women dating services where you can find a future wife.
They are sexy
Any relationship is based on the sexual attractiveness of the partners. A mature woman knows how to behave in bed in order to please a partner. When both people enjoy the proximity, their attraction becomes even greater. A mature woman is not shy and she is not afraid to say to her man what exactly she expects from him.
Many men are attracted to women who live for today – both sexually and in other senses. It doesn't mean that mature women are not serious about relationships or avoid it. They just don't want too much from a relationship, and their world will not collapse if something suddenly goes wrong or not the way they planned.
Women of mature ages are more relaxed and free in terms of sex. They know how to have a good time and not be frightened by "these awkward moments." They love sex, they want sex, and they are ready for sex.
They appreciate your time
Mature women know how to be grateful for what their men do for them, unlike girls who often do not take a serious attitude towards relationships and do not appreciate men who are next to them. They will not take the attention and care of men for granted. A clear understanding of true values allows adult women to appreciate time they spend with their partners. In addition, they will not play with the feelings of men to amuse their pride. Probably, this is what men appreciate in adult women the most.
Disadvantages of Dating a Ukrainian Mature Lady
Considering the positive aspects of the relations with a mature woman, do not forget that each medal has two sides and it is not worth keeping silent about some minuses.
They are too serious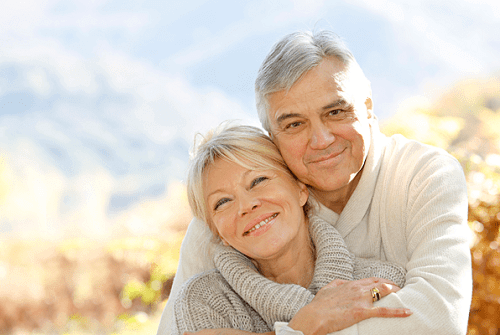 Men are like children. They grow up more slowly and it is more interesting to be with young girls. Young girls are always aware of all the newfangled stuff, various gadgets, and Internet technology trends. A young girl will not invite you to a tedious classical concert but drive you to a concert of a trendy rock band. She is not constrained by the dress code, moral principles, and stupid etiquette.
But do not think that being near a mature woman is boring. Your life just will be calmer.
They have their views
Many older Ukrainian women use dating websites and look for great happiness there. And when they find men, they forget that men also have different views on life. And here appears disrespect for each other, inability to restrain emotions, reluctance to make concessions, and quarrels on domestic issues. Such little things can lead to grandiose and everyday scandals.
They want to be leaders
Some women forget that men should be leaders. If a woman doesn't want to make a concession to a man in anything, constantly insists on her opinion, then a man may become "henpecked" or he just may leave a family. Although, such cases rarely happen. For the most part, Ukrainian women are very good wives.
As you can see, there are more advantages than disadvantages. Don't forget that almost every man wants to find Ukraine women for dating. Maybe exactly you are the lucky man who has a chance to be with a mature Ukrainian woman. If you want to have the best wife, then hurry up to get acquainted with one of them!
There are no comments. Be the first