Virtual dating doesn't surprise anyone. Probably everyone has already visited dating sites, even those who were not going to get acquainted but just out of curiosity. But those who were really looking for love surely created their profiles on such sites and were disappointed because no one wrote them! So, why is this happening?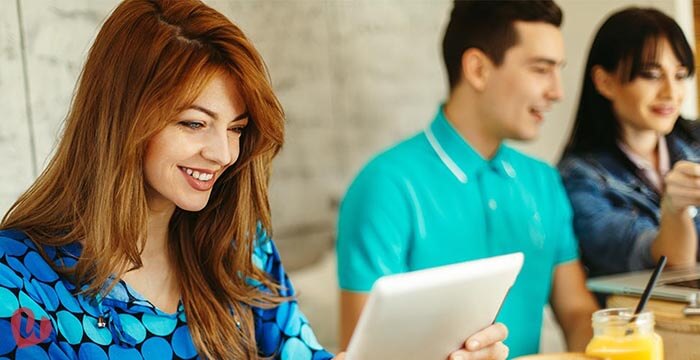 3 Main Components of a Good Dating Profile
In fact, women carefully study profiles of men on dating sites. They study some sections in more detail, while others they read briefly, but still, they do it. Therefore, we recommend any man who decides to find his love on the Internet to complete 3 main components that interest ladies the most. How to write a dating profile?
Picture
Before you think over what to write about yourself, take care of the main picture. Forget the nonsense about women who love only with their ears. Modern young ladies understand everything for three seconds, looking at men. Women need to see your face, or rather a look and a smile. It is enough to upload beautiful photos so that women can clearly see the eyes, face, and body.
Headline
The headline of your dating profile is a short phrase that usually appears next to your photo. This is not as detailed as your "About Me" section, but it is still very important. This is your chance to demonstrate your personality. You should also use certain words that may catch women. Don't be afraid to be original.
Bio
Trying to create the best dating profile, help women understand you better. Almost every man has interesting activities to which he devotes his free time. So, write about your strongest passion. Describe it in more detail. Write about your favorite pastime. Don't be afraid to open and show what you love. And try to indicate those moments that reflect your personal qualities.
Writing an Online Dating Profile: Main Tips
Once you have registered on a dating site, do what the site administration asks for – fill in all the fields with personal information. Post your data, but only those that you consider necessary. The meaning of the dating site is that you find your significant other, and not just register there as on a social network. So, what is a dating profile template?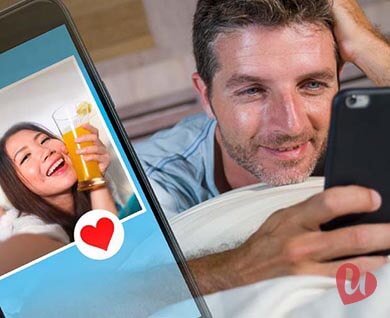 Don't leave the personal data page blank
Dating sites offer many opportunities for posting personal data: age, place of residence, hobby, occupation, etc. This information is necessary so that the search for a partner is not carried out blindly. A large amount of additional information demonstrates a person's readiness for dialogue and a desire to establish contact. To meet ladies online, don't be lazy and fill in all the fields of a personal profile, and your profile will attract more attention.
Use quotes
If you have a favorite quote or statement, add them. Quotes can be a great way to express yourself and show others what you are interested in. It is not necessary to use a well-known saying. You can even quote a child or a friend. The more vitality the quote contains, the more noticeable it will be.
Don't add too many photos
The reason is that you should intrigue women. And of course, your dating profile pictures should show only your virtues. Besides, at least one of them should be next to other people to show a guest person that you can communicate in real life. Your image should be of high quality. A woman should understand with whom she will go on a date. And avoid photos with lots of filters and corrections.
A profile picture should be as intriguing as possible
According to the most successful dating profile examples for men, your profile picture is what attracts women. This is your calling card. There shouldn't be any provocation. No negativity is needed either. In the photo, you should look brilliant, natural, and stunning. Women always pay attention to profile photos if something is interesting. You can also use a photo with your pet if you have one. Many ladies adore pets so it can add you bonuses.
Show your virtues
If you work in a prestigious place, hint at it. If you have talent, show it. But we remind you once again that you have to show your best qualities if you want to meet single girls. A woman may be interested in you, but if there is no info, she will have nothing to ask you about. And some of your photos or information can simplify this task. But your image, which you describe in the profile, should correspond to your image in real life.
You shouldn't indicate information that could bring you inconvenience
The network is full dating profile examples when people indicate their home address and phone number in their profiles and then suffer from their carelessness. Fans wait for them at the porch in the evenings and ring the doorbell at night. Leave the phone number and other information only to adequate women who have passed the simplest preliminary test, for example, a small online conversation.
Don't forget about humor and positive
This is one of the most important dating profile tips. Humor and a positive attitude towards life invariably attract people. Whatever bad thoughts or feelings you have, remember that the personal page on a dating site is not a place for showing them at all. Leave your negative thoughts and bad experience for friends. On dating sites, try to stay in a good mood. Show that you have a mild character.
Main Mistakes Guys Do on Their Dating Profiles
According to statistics, every third user of the Internet is registered on one or more dating sites. At the same time, not everyone can start dating online. Largely because people don't know what they want, whom they want to meet, they don't know how to communicate, and also they fill out the profile incorrectly. Even such a "trifle" as an online dating profile with little information can make acquaintance on the Internet impossible. What are the main mistakes users make when filling out profiles on dating sites?
You don't know what you are doing here at all
If you visit some site intending to spend several months or years, indifferently chatting, reading other people's diaries, and killing several hours daily, you will not succeed. Or maybe you want to find a significant other there? Is the site just a dating tool? For those, who know what they want and have an image of the "woman of their dreams" in their head, there are much more chances to achieve this goal. You have to understand a simple thing: online dating not only takes time, but it is also a very energy-intensive occupation and if you give all the energy to unsuitable women, then you will have neither strength, nor thoughts, and nor humor to give to that one you are looking for.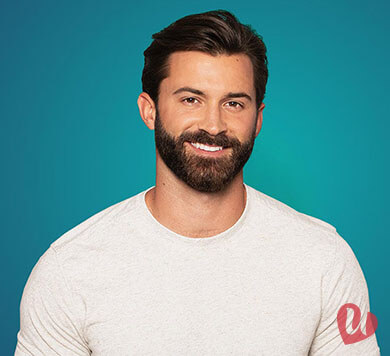 Incomprehensible purpose of dating
Who will write to a person with an empty profile or someone interested in nothing? Look, what movie will you choose: the one where there are many posters and an interesting, exciting trailer, or the one about which nothing is known except the name? On the dating site, the same rules of physical attraction are applied. No one requires something supernatural from you, but a woman is not a telepath to guess who you are and what you need. Moreover, profiles without photos are ignored most often. Women want to see you and thus they become interested in your image. And how can they do it not seeing who you are? If instead of a handsome man, a gray or black square is looking at them from the monitor screen, then who will be interested in this?
One single photo that doesn't show your body and face
No matter what you write about yourself in the profile, without a photo, you will not succeed. Nowadays, people are judged by appearance, and this saying is a motivation for choosing the best photo for a dating site. Think about the impression you want to make. A woman has 2-3 seconds to scan your appearance and understand whether she needs to stay with you or whether to continue the search. For example, profiles, where the face is covered with a cap or dark glasses, are suspicious: if a man doesn't want to show himself, then there is something to hide. A photo at dusk, with a lot of people, or something like "guess where I am? I'm behind a tree!" also will not add to your chances.
Very short profile info
This is a very common mistake, and many men don't even understand this. It seems to them that they have done everything: they have uploaded photos and came up with some kind of text. What else is needed? Such short dating profile examples like, "James, 27 years old, a manager, Aries, I like traveling, I am looking for a beautiful woman" is not appropriate at all. Listen, if a woman visits a dating site, then she wants to find someone interesting. And she wants to know you more before making a decision. What thoughts should she have about a man who can't write a few sentences about himself? What are the chances that she will respond to your short profile? They are minimal. How to write an online dating profile correctly? Remember, it's important not just to write something because "it must be so" but to force a woman to return to your page.
The profile contains contradictions
This is a very common mistake. Remember the rule: photos and personal info must be consistent to use the site. If you write, "I am quiet and modest," but all the photos were taken somewhere in clubs and bars, this will lead a woman to some questions and doubts. Having declared, "I am faithful and loyal," don't upload photos with other women. No one will figure out who is sitting next to you – a sister, a friend or anyone else. If you indicate that you don't have bad habits, but the profile contains several photos where you are with a glass of wine and a cigarette at the bar, this will also cause a woman to think that something is wrong. One small mistake may cost you a lot of happiness. If communication begins with a lie, it usually ends with a lie.
Following these online dating profile tips, you will soon see that the attention to your profile is increased significantly. It will soon lead to the fact that you forget about your profile and live happily with your finally found significant other in real, and not in virtual life.
There are no comments. Be the first