So, have you never been on a double date? Why not? Why don't you consider the idea of a group date to be appealing? Well, to be honest, there is nothing wrong with that, double dates are quite rare, and the majority of couples never try them. However, if you find this idea to be interesting, today we will list some great group date ideas, find out how to ask a girl out on a group date and talk about everything else that has to do with group dates.
Before we list some double date ideas, let's talk about some reasons why you should consider attending double dates in the first place.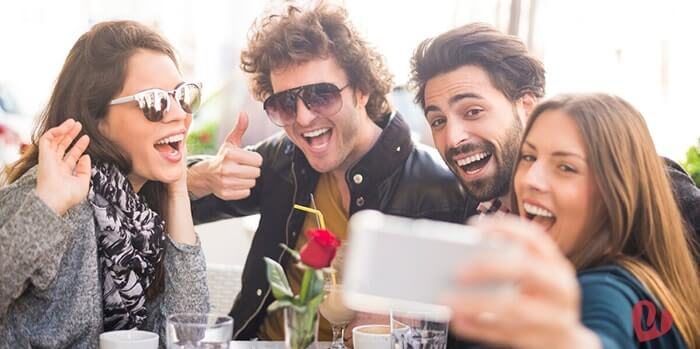 Why Do You Need to Go On Double Dates More Often?
A double date is a great way to spend time with both your friend and girlfriend, however, for some strange reason, many couples never went to them. Perhaps you are worried that this will be embarrassing, or you have no idea how to organize such a meeting. However, no matter what doubts torment you, we have five good reasons why you should try to go on a double date - albeit for the sake of the experiment.
Double dates can help you get less nervous at the early stages of a relationship
Whether it's a blind date or the first meeting with a girl you like from the Internet, a double date can make this special evening less stressful if you are very worried and afraid to be alone with her. Just make sure in advance that the girl also likes a similar idea for a first date. In a group of four people, there is a higher chance that a casual conversation will begin and be maintained - albeit on some common topics. The main thing is that this can help avoid embarrassing, silence and a little distraction from the need to say something every minute.
It can reignite your relationship with a girl
Let's say that you did everything in your power to satisfy the relationships needs of your partner, but something just isn't right. One of the most important tools for building strong relationships is shared experience. Therefore, when you try something new together, your relationship can grow and become stronger. Besides the fact that a double date can bring diversity to the routine, it is also a great way to expand your horizons and find a new interesting pastime. The main condition is to be open to suggestions on where and how to conduct your joint meeting, which another couple will offer.
You can spend the evening with your best friend
If you and your best friend began to spend together much less time than before because of a new romantic relationship, then a double date is a chance for you to chat and introduce your girls to each other. But be careful - do not spend the whole evening trying to tell a friend about all your news and problems, make sure that everyone in the group gets the opportunity to speak, and the topic of conversation is interesting for all participants.
The other couple may tell you something interesting
When you meet other couples with a girl, you don't have to talk about what you are doing in the bedroom. Moreover, such conversations can be awkward for some people. However, double dates can diversify your life in other ways. For example, you can ask another couple how their most romantic or insane date went. If you like their story and want to repeat it, then feel free to do it - there is no plagiarism in love.
You can discover new places
Do you plan to meet girls now, use dating sites to find a girlfriend? Well, to go on a double date is a great idea to get closer to each other. One of the most remarkable features of double dates is the idea of how you can hold such meetings. When it comes to discussing options, you will probably find out about some new places in your city. These may be establishments that you and the girl have never thought about before, never heard of, or simply were not going to visit.
Another aspect of such a date is that with other people, you will have more restrictions on what you can do and where you can go. For example, if one of your friends has a food allergy, the choice of restaurants decreases dramatically, which means that you will have to try something new.
And now let's look into some fun group date ideas.
15 Ideas for Double Dates in Spring and Summer
Here are some double dates ideas that you should check out.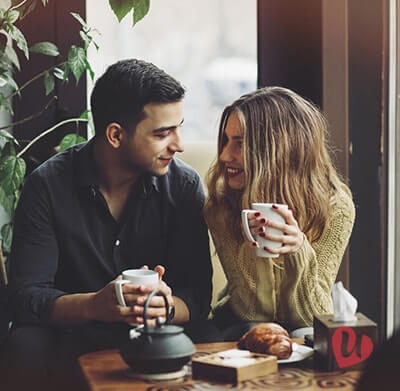 1. Away from the city
Here's the first of group date night ideas. Are you bored with the bustle of the city? Get out into nature! Admire the beautiful colors of nature, organize a mini-hike, a walk or just arrange an excursion to the neighboring city with an overnight stay. Book a hotel room there, plan a program and enjoy this impromptu vacation together.
2. Try something new
When planning a double date, choose some activity that none of you have previously tried. It can be a lesson in a cooking school where you learn how to make sushi and cook curry according to an Indian recipe, or maybe, say, a fitness lesson. The trick here is that your small team has a common field of interest that would be new to all four.
3. Do sports
You can even arrange a little joint competition, new at every new date. Play Scrabble, football or basketball, throw a frisbee, conquer the climbing wall. The losing couple buys drinks for the winners.
4. Wine (beer) tasting
How about a group date in a café? Wine tasting can be one of the better things to do on a double date. This entertainment can also be organized at someone's home. It will help you relax and learn more about the tastes of the people you love. For this, each couple can bring, for example, two bottles of wine (or several types of beer that you have not tried before). Small canapés will serve as perfect snacks, which you can also cook together.
5. Who is the better cook
Are you looking for group date ideas for adults? It is under this motto that you can start a competition on the topic of cooking a particular dish. It can be dessert, snacks, salad, etc. Divide into two teams - boys and girls and go ahead, onto the battlefield! At the end of the evening, award winners with symbolic prizes.
6. Game night
Play bowling, billiards, paintball or table tennis. Here the passion of the competition will truly be strong. It's good if you worry in advance about the choice of where you will go and what you will play. And a double date will pass with excitement!
7. Who is faster or more agile
Everyone likes speed. If the weather is nice, you can go to the park and go on a race on go-karts. Or you can rent toy airplanes and compete on who is better at doing different aerobatic maneuvers, for example, a "barrel roll," etc.
8. A date on ice
Ice skating is romantic and exciting, why not do it in the company of your friends? You don't know how to do it and never stood on the ice? Do not worry, it is not that hard to do. You are going to fall a couple of times and decide that it is better to stand and glide, and to feel the movement is even more beautiful.
9. Art party
Since we are talking about wine, then another great idea would be to combine drinking and drawing. This pastime is also called an art party. The bottom line is that you come, pay a little and can draw and drink wine. And do not worry if you are not an artist and think that you do not know how to draw. This is just entertainment, and you can all laugh at how stupid your paintings or drawings turned out.
10. Competition evening at a bar
If you like contests, then a bar party is a great idea. Drinking will make you talk, and the competitive spirit will make you a great team. Regardless of whether you win or lose, you will communicate well.
11. Quest rooms
There is a reason why quests are so popular. They are interesting and intriguing, they make you think quickly and act as a team. There are many different topics, so you should choose the one that will be interesting for all participants.
12. A trip to an amusement park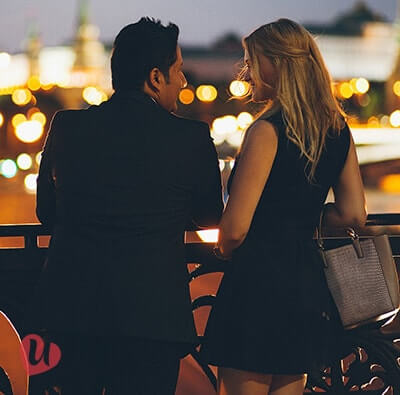 What could be more interesting than a double date in an amusement park? You can ride a roller coaster, get a lot of pleasure from adrenaline and sweets, and shout from the bottom of your soul during breathtaking trips. At the same time, your memories will be vivid and long, and you will have lots of funny photos to share with friends afterward.
13. A musical concert
Concerts are good because you can make an entire day activity out of them. Going there, listen to the albums of your favorite artist to remember the lyrics: later you will want to sing them, do not hesitate. Depending on the time, plan to eat before or after the trip (concerts are too loud for talking).
14. Karaoke in a separate room
Here's one of the best cute double date ideas. You may not be inclined to sing your favorite song in front of the entire bar, but for this, you can rent a separate room in your favorite establishment. Couples can fight couples, or male friends can fight their female partners. Choose a topic, for example, your favorite songs of the 90s, and let each team try to beat each other with their next performance.
15. Stand up night
Here's the last of fun double date ideas. If you're not very familiar with the couple who will keep you company this evening, try spending time in a comedy club. This is ideal for those who do not want to spend the evening in awkward silence. Besides, the next time you see each other, you will have many memories of the last meeting.
Only a few popular double-date ideas are listed above, but in reality, there are, of course, a lot more fun group dates to try out. So there is no need to be afraid of "grouper" dates because they help have a great time and get a new experience and vivid impressions.
There are no comments. Be the first