Female politicians are a very rare phenomenon in the modern world. Although politics is considered to be a male sphere of activity, more and more powerful women with an active lifestyle and their views on different spheres of life can be met in this business as well. Today stunning female politicians attract more and more people's attention to their personalities. After all, people can't get rid of the generally accepted stereotypes even in a modern society: "If a woman is beautiful, then she is not clever". Female politicians are a direct proof of the refutation of popular beliefs, despite the fact that politics is a "game without rules" where a strong spirit and steel nerves survive.
Anyway, beautiful female politicians have long refuted the stereotype about the incompatibility of women and politics. This top-10 presents the sexiest female politicians: ministers, deputies, state officials that occupy leading positions in the state and are able to prove that beauty, intelligence, and strong character can harmoniously combine in one person. You can also find lots of beautiful and clever women on this Ukrainian brides site.
1. Elizabeth Halseth
Elizabeth Halseth received the title of one of the most sexual American female politicians ever. People still can't explain how the newcomer managed to get a seat in the Senate of Nevada. Halseth used a sexual scandal against her rival, writing articles exposing him. She was only 27 years old when she took office in the Senate. Unfortunately, beautiful Elizabeth Halseth didn't enjoy her victory long. Troubles in the family distracted her from work: she missed meetings in committees and didn't vote for the adoption of laws. Elizabeth Halseth resigned and began a model career. For example, she starred for the cover of Maxim magazine.
2. Rania al-Abdullah
Rania al-Abdullah is the queen of Jordan and the wife of King Abdullah II. Rania al-Abdullah is 46 years old, but it's hard to believe in it looking at her photos. Her social position played a significant role in this. Rania was not satisfied only with the role of the king's wife and used her power and influence to improve the education and health systems. As the head of the Jordan Foundation (a non-governmental organization that she created in 1995), the queen helps women to participate in the economic life of the country and create new companies. She advocated women's rights, initiated a large-scale campaign against child abuse, established the first center for victims of abuse and fosters interaction between government agencies and local family-protection organizations.
3. Ruby Dhalla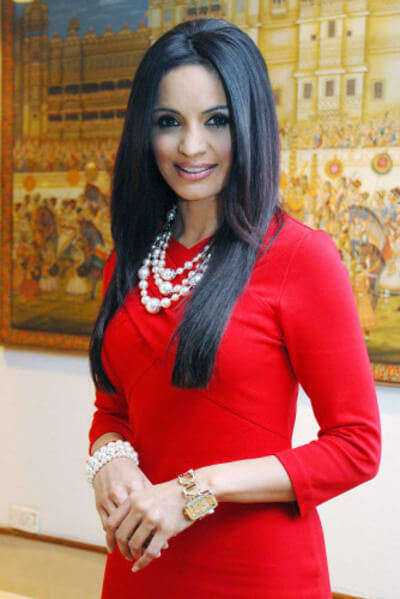 Ruby Dhalla has showed herself as a person with an active position since her childhood: when Ruby was 10-years-old, she wrote a request to the Indian Prime Minister (at that time, it was Indira Gandhi) asking to settle the military conflict in the homeland of her mother and father. A young woman began her career in the Canadian parliament in 2004, being one of the gorgeous female politicians of the liberal party for many years. However, after the scandal with two people from abroad, whom she allegedly illegally hired to look after her mother, taking away their passports, Ruby was forced to go into shadow and decided not to run for parliament anymore. However, she continues to engage in social activities.
4. Eva Kaili
At 23, Kylie became president of the student association in the School of Architects. At the age of 24, Eva was elected to the City Council of Thessaloniki for the first time, becoming the youngest politician. Also, she is a member of the Greek Parliament and a member of the Committee on National Defense and Foreign Affairs. Eva holds a post in an organization that defends the rights of Greeks outside their homeland. Before coming to politics, Eva worked as a journalist and TV presenter. She worked for the main channel of Greece – Mega Channel. Recently, the Greek government has experienced some difficulties in the search for missing money. And the reason is quite understandable: how can men concentrate on work when such a woman is near them? Nowadays, the 39-years-old Greek woman is engaged in lawmaking in the European Parliament.
5. Sheridan Oliveira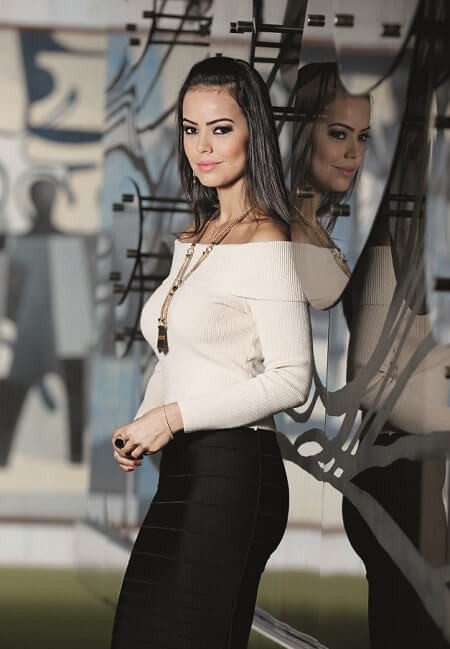 Sheridan worked as Secretary for Human Resources Development. In 2014, she was elected to the Congress by the largest number of votes and became the first woman to vote in support of the impeachment of Brazilian President Dilma Rousseff. Thanks to Sheridan, many programs have been developed that have changed the lives of the residents of the small state in northern Brazil for the better. This is a social credit program that received more than 50,000 families. Also, she provides assistance to women who are engaged in agriculture, raising their prestige and many other programs for people with disabilities, elderly and young people.
6. Moza Bint Nasser Al Misned
This woman is the power behind the throne. She is considered the first lady of the state, one of the most powerful women of the Arab world, and one of the most attractive female politicians. Moza Bint Nasser Al Misned was the initiator of the idea of creating the Qatar Science and Technology Park, the opening of which was held at the end of 2008. The park attracted $225 million in investments, including from such leading global companies as Microsoft, Shell, and General Electric. In addition, she is the initiator and implementer of the "Educational City" in Qatar – a university town in the suburbs of the capital on an area of 2,500 acres, where the lectures are given to students by the leading professors of American universities.
7. Sethrida Geagea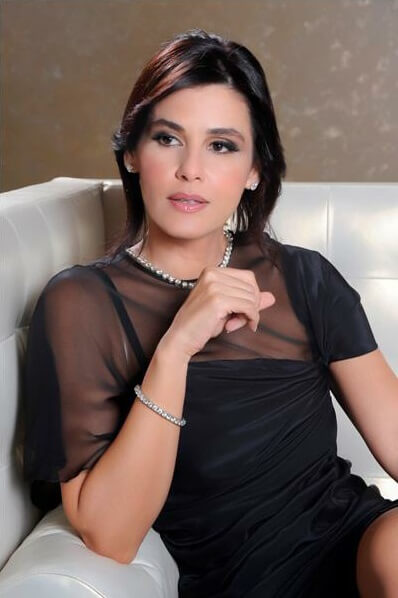 Despite the fact that this is a woman of 50 years-old, she is literally one of the most famous female politicians in Lebanon. Her career was difficult and controversial: she was born in Ghana, she married one of the Lebanese political leaders in 1991, but soon she had to part with her husband for 11 long years. Authorities arrested Sethrida's husband in three years after they married. She and their business partners fought for the liberation of her husband, thus beginning her active political activities. In 2005, her husband was released. Since then, the couple annually runs for local authorities from the Lebanese Forces party. This powerful, intelligent, and one of the best looking female politicians attracts everyone's attention.
8. Yuri Fujikawa
People say that this charming Japanese woman is too beautiful to be a politician. She is the member of the Conservative Party. It seems funny because the personal life of a 38-year-old Yuri can be called anything, but not conservative. Yuri Fujikawa became a fresh stream in boring Japanese politics. There were rumors that she took part in an erotic video, paparazzi captured how she left the hotel with a married man from another political party, also gorgeous Yuri undressed and released a commercial for her electorate. But Japan is a country of strange views and this photo in the swimsuit didn't cause much noise. Perhaps this is part of the election campaign? The hottest female politicians don't have to work on par with the rest because they are helped by natural charm!
9. Nicole Minetti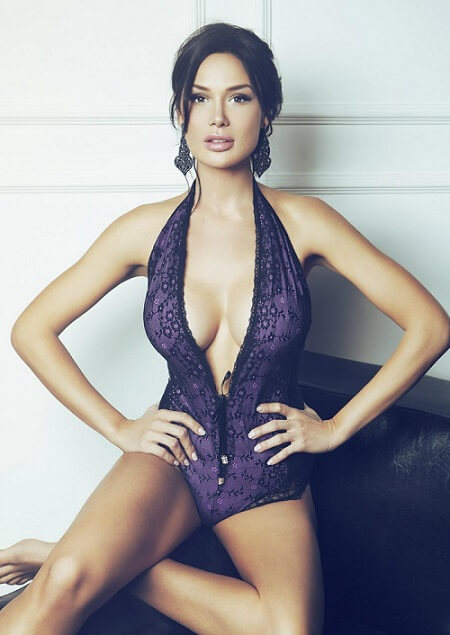 Italy has long established itself as a country of famous political scandals. A politician here can be not only a well-known mafia, but also a porn star, the brightest of which is famous Ilona Staller. She was shot in hard porn in the 70s and 80s, and then was a member of the parliament from 1987 to 1992. Therefore, another sexy beauty in politics didn't surprise anyone.
A dental hygienist by profession Nicole Minetti took a step in the world of politics at the age of 25, being in the team of Silvio Berlusconi – the Italian Prime Minister. However, Nicole Minetti attracted special attention to herself three years later, when she stood trial for constant sex shindigs in one of the houses of her boss. She hired women of loose morals and actively took part in group sex. Minetti also took part in the fraud case during her short political career. Despite the three-year term that she received in court, the Internet became full of photos of 33-years-old Nicole, many of those are more than frank. So, she is definitely among hot female politicians.
10. Mara Carfagna
One glance at this woman is enough to understand why she got on this list of the hottest female politicians in the world. Before engaging in political activities, Mara Carfagna worked as a TV presenter and was a photo model, including shooting for Maxim magazine. Having entered politics at the age of 29, Mara held various positions, and even received a ministerial chair in Berlusconi's office, with whom she was involved in a political scandal: Italian mass media stated that Mara had a conversation with Berlusconi, the content of which allegedly left no doubt about the nature of their relationship. However, the record was never provided and Mara filed a lawsuit and received compensation of several thousand dollars. In any case, this 42-years-old woman managed to go through a difficult policy road, having an ambiguous relationship with her boss, maintaining her reputation, and continuing her political career.
When we talk about politicians, the image of a fat, old man appears in our imagination. In most cases, this looks like reality, but this is not a complete picture. As you could understand from our article, the number of female politicians has increased in recent decades, and as you can see, their appearance is far from the established stereotype. In Lebanon and Canada, Italy and Japan, women hold positions at all government levels, and often sexy female politicians participate in the hottest discussions.
There are no comments. Be the first